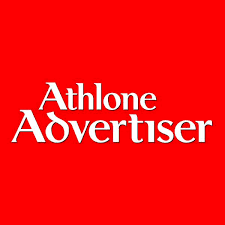 Book Review by Mary O'Rourke
I have reviewed many books in my life, and this one I found most difficult. Why? Because it is packed with people and events including political, GAA and world events – it's all included in these pages, so it's very hard to know where to begin.
I think I'll begin at Shannonside FM which started broadcasting on November 11, 1989, at its studios in Castle Street in Roscommon, and of course Seamus Duke was part of it.
But he was part also of so many other events, all of which are vividly delineated in this book. I loved in particular his account of the interview he did with George Best. Seamus was late coming to the interview because of traffic. Everyone had cleared away and the interviews were all over, and he thought he was finished. But not so. Seamus stayed the pace, and his reward was a wonderful one-to-one interview with such a famous footballer.
That's only one incident but it serves to show, I think, how open Seamus Duke was and how open those he sought to interview were with him.
There are marvellous pages dealing with Albert Reynolds when he became the elected leader of the Fiana Fáil party and later on, of course, the Taoiseach.
Albert made a point of always dealing with Shannonside questioners first; even though the world's media was around him, he still stuck to the old way he had of dealing with local media. No wonder he was immensely popular with them.
Seamus deals vividly with the Roscommon Hospital Action Group. So many people were seeking to have their voices heard, and the end result was not what anyone wanted, but it is told here vividly in each detail, and all of the dramatis personae who played their role in it.
In this autobiography, Seamus Duke is never nasty. He just gets involved in the issues of the day. I think of all the episodes which I enjoyed so much. I loved his whole involvement in Roscommon Gaels. He was a footballer through-and-through and an admirer of Roscommon, and he writes so vividly of the emergence of Roscommon to become a celebrity team in which he was so interested and played a very full role.
Seamus rollicks his way though all of his encounters with the media – Shannonside, Midlands 103 and then a stint in RTÉ in which he really excelled – and constantly going back to his GAA days.
All the familiar Roscommon names come jumping out of the pages – Sean Doherty, Terry Leyden, Liam Naughten, John Connor and all of the others. No matter what escapades they were all involved in, Seamus Duke never lost his cool, never fell out with any of them, and always appeared to give them a very fair hearing on his radio programme.
I myself was often on that programme and I always found him knowledgeable, full of the issues as they were, and determined that he would put the truth before the listeners. He worked hard and gave value wherever he worked, and that is a huge testimony to the book The Game of Life.
Football is definitely his first and lasting love, and he gives countless accounts of the excitement of the matches as they approached their pinnacle.
I love reading of his encounters with local newspapers, the Roscommon Champion, which was the local paper that everyone bought and adhered to, and the Roscommon Herald which was an all-county paper. He did great work with them, but always shining through in this autobiography is Seamus' adaptability. Whether it's radio or a GAA match, or an encounter with RTÉ or with local papers, Seamus Duke will be there and he'll be well able to carry off the day.
It's very difficult to actually pinpoint any one attraction because there are so many, and so varied. I can imagine many a person, weary after their Christmas dinner with loads of relatives and looking around on Stephen's Day and saying 'What will I do with myself? The TV is boring, all the company of these people is boring, but I know what I'll do, I'll read Dukie!' And if you do, you'll be enlivened with all of the many encounters, all of the many tussles he had with authority, but above all you'll be enlivened by the sheer exuberant joy of this book. I cannot praise it enough. It is truly a one-off and they are very rare.
The pages are peopled with encounters with what might be vaguely called 'important people' but that's not the point; the really important point is how Seamus Duke in The Game of Life interacts with every organisation he meets, with every group and with every person.
Dukie is to be read and enjoyed: get dug into it and reminisce about all that has been and of course all that remains yet to be done.
So I wholeheartedly applaud The Game of Life by Seamus Duke, which he has entitled Dukie. I think it is an important milestone on life in the Midlands and the greater outer regions of Roscommon, Galway and Mayo.
In my mind's eye, Seamus Duke has many a tale yet to tell, but for the moment, indulge yourself and read this vivid exciting book.