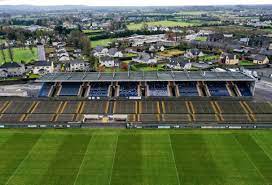 On the 20th of June 1971 a further chapter began in Roscommon GAA when a new county ground was opened in Roscommon Town. It was called Dr Hyde Park. The first Connacht SFC game played at the new venue was between Roscommon and Sligo and it was a game that didn't live long in the memory as a Mickey Kearins-led Sligo beat Roscommon by 0-10 to 1-5.
In fact the first ever competitive game played in Dr Hyde Park 50 years ago was the curtain-raiser that day which was an U-14 county final between Roscommon Gaels and St Michael's. The player to have the honour of being the first to score at the new venue was Roscommon Gaels player Greg McCrann who scored a point early in that final. In fact Greg went on to win an All Ireland U-21 medal with Roscommon when they beat Kerry also at Dr Hyde Park in some years later 1978.
The land where Dr Hyde Park now stands was known as 'Raftery's Field'. It was owned by a man called Brodie Raftery from Glenamaddy. The field had seen some GAA action in the past and the 1943 county final was played there between St Patrick's and Strokestown.
The Roscommon county GAA grounds had been located at St Coman's Park in Roscommon town. However that pitch flooded during the winter time and after it was determined that it could not be drained, a group of local GAA people got together to buy land in the town area to develop it as a county ground. Raftery's Field was purchased in 1969 for a sum in the region of 3,000 pounds. A local committee had been set up to raise the funding required for the purchase of the field and to develop a county ground.
I can vividly recall that as school children attending Roscommon CBS, Brother Dwyer and Brother Coffey both of whom were heavily involved in the GAA, brought us all out to Dr Hyde Park on a regular basis to pick stones from the new pitch. I remember Dick Hughes and Ned Casey driving the tractors as the pitch was prepared to become a major county GAA ground.
The surrounds consisted of three grass banks and a bank of concrete seats- which are still there. The dressing rooms were situated in the Hyde Community Centre and the players had to walk a couple of hundred yards through the crowds to get to the pitch on the day of a big game. The present dressing rooms were only built in the early 1990's
Many people who were around at the time will find it hard to believe that Dr Hyde Park is in existence for 50 years. There has been plenty of drama and excitement there over the years both at club and county level.
In terms of the county scene my own personal highlights were the 1977 SFC final win against Galway which was Roscommon's first senior Connacht win at the venue.
Winning the 1978 All Ireland U-21 title at Dr Hyde Park was a day that no one who was present will ever forget as Roscommon overturned a highly fancied Kerry team in front of a huge crowd.
The Connacht SFC wins in 1990 and 1991 (replay) were very special days too. In 1990 (v Galway) it was Roscommon's first senior title in 10 years while the following year, to beat Mayo in Hyde Park in a replay was especially sweet.
The replayed Connacht final against Galway in 1998 was also a very special day. The atmosphere that Saturday evening was something I shall never forget as both teams went hammer and tongs in a very high quality game. A goal from Michael Donnellan in extra time settled the issue, but it was some occasion.
However, the win for Roscommon against Mayo in the 2001 final was probably the most dramatic and exciting day that I recall at Dr Hyde Park. A beautiful day, a massive crowd, and a last minute goal from Gerry Lohan to win by a single point. It doesn't get any better than that. It's hard to believe but that's the last Connacht senior title that Roscommon have won in 'The Hyde'.
The facilities at Dr Hyde Park have been upgraded over the years but most people would agree that a further major overhaul is well past time at the moment. Terracing on three sides was added in the 1990's while in the early 00's a 3,500 seater stand was built. In addition a new pitch was laid in 2017 and after years of problems with the surface it is now recognized as one of the best in the country.
But with strict 'Health and Safety' guidelines in place the capacity of Dr Hyde Park has been reduced from 30,000 to 18,500 in the past five years hence the urgent need to upgrade the facilities at the stadium. The ease of access and it's ideal central location makes it a fantastic venue for big games all year around.
The responsibility for the upkeep and the running of Dr Hyde Park now rests with Roscommon county board following an agreement drawn up with the Roscommon Gaels club. I spent over 20 years on the Hyde Park Committee at one stage and I know about the huge efforts that have been made over the years by many people to keep the stadium running.
There have been so many memorable moments at Dr Hyde Park over the years,at club level it would take many articles to cover even some of them.
Dr Hyde Park has been part and parcel of the fabric of Roscommon life for 50 years now and with the Connacht semi-final coming up between Roscommon and Galway on July the 4th that legacy is set to continue for many decades more. It is the earnest hope of everyone that the crowds will soon be back at 'The Hyde'.
We have seen the greatest players in gaelic football over the past 50 years play at Dr Hyde Park and some great hurlers too. The park has brought great excitement and drama to Roscommon Town in that time not to mention badly needed business on the weekends of big games. Sadly the pandemic has put a temporary stop to all that but hopefully things will be back to normal on that score very soon.
The people involved in the Hyde Park Committee from 1969 to 1972 and who were responsible for the purchase and development of Dr Hyde Park were: Barry Molloy, Dr Donal Keenan, John Joe Fahey, Frank Lannon, Michael Mulry, Michael Cassidy, Paddy O'Connor, Paddy O'Donovan, T.S. O Dolain, Seamus Hunt, Willie Gilmartin, Seamus Duke, Jimmy Costello, Brother Coffey, Brother Dwyer, Gabriel Keating, Mick Hoare, Michael Stephens, Tony Robinson, Jackie Brennan, PJ Oates, Paddy Walshe, Bernie Hoare.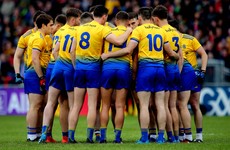 (from The Roscommon People)